Donate to Assam Flood Relief Response
Assam is reeling from severe floods that have resulted from almost continuous monsoon rains from May 2020. As on the 29th of June 2020, areas of Upper Assam are in a precarious condition, 5,306 villages in 30 districts have been affected. As of the 29th of June 2020, it is estimated that 56. 7 lakhs people have been affected.
The heavy rains have added to the existing vulnerabilities caused by COVID-19 and more localised emergencies. Some districts were affected by Cyclone Amphan, the oil well fire in Tinsukia district and hailstorms over the past few weeks. Together with the rising waters, a complex crisis faces the people living in these areas.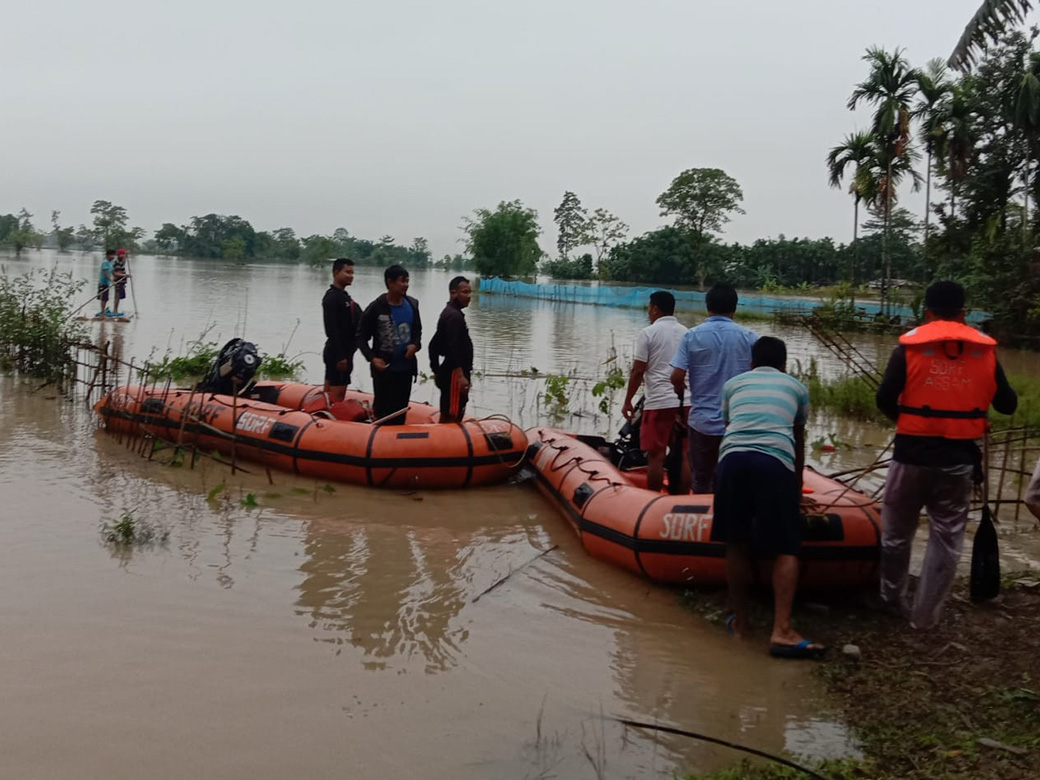 We are responding
Amidst the third wave of massive flood inundating most the districts and affected areas in Assam, ActionAid Association has reached out with direct support out to over 3,164 families in four flood-affected districts, i.e. Barpeta, Dhemaji, Morigaon, and Golaghat. The Government of Assam has set up 617 relief camps with over 1.5 lakh people staying in these shelters. ActionAid Association has also been providing support to individuals in two relief camps in Barpeta, with the construction of temporary toilets for the inmates and have undertaken decontamination and cleaning drives in nine camps in Barpeta, Morigaon and Dhemaji.
Dry rations, provisions for safe drinking water and shelter materials are being provided in these districts. With the spread of COVID-19, people are finding it difficult to access the usual institutions providing relief camps or are themselves hesitant to stay there. They are also finding it challenging to get the relief, usually offered during such a crisis. Facilities are becoming more challenging to access, as the attention of the government agencies is diverted to addressing issues related to the pandemic.response to COVID-19 in Assam and 23 other states in India)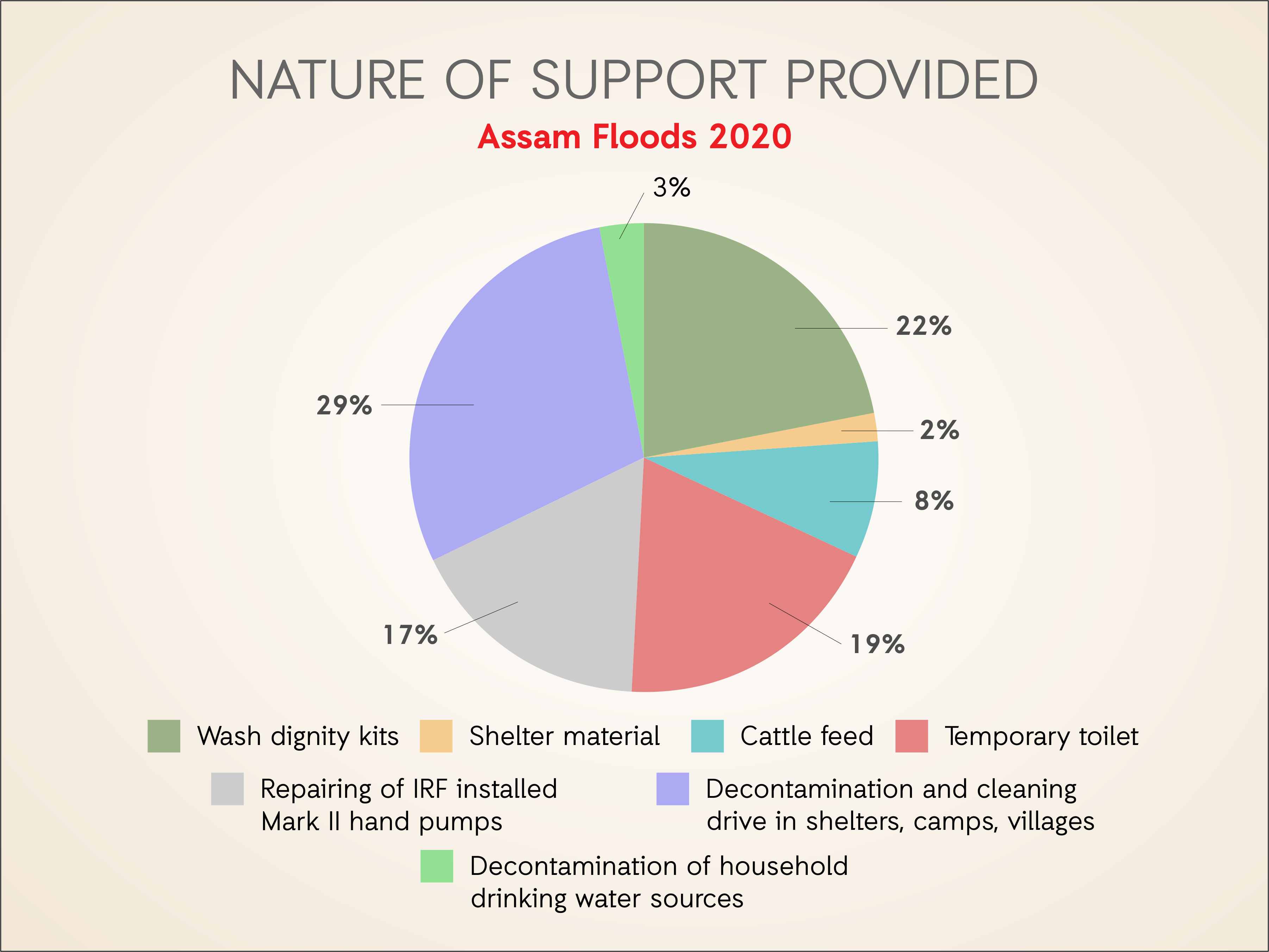 Support Emergency Relief Response
ActionAid responding to the Assam Floods has teams on the ground that have been working to assess the situation and help victims. With the experience of having responded to Assam Floods in 2016 and numerous other disasters across the country, ActionAid Association is best equipped to help in the situation. Your contribution to the relief fund through an online donation can provide immediate relief and assistance to vulnerable communities.
Please donate!
All Donations to ActionAid Association including online donations are 50% exempted from tax under u/s 80G of IT Act 1961.
For any queries or questions, please call any of the numbers below:
Dipali Sharma : +91 98730 84993
Avinash Sapru : +91 9811314654
or email us at fundindia@actionaid.org.
Donate through bank transfer
Account Name
ACTIONAID ASSOCIATION
Bank Name
Axis Bank Ltd
Branch Name
Bangalore (KT)
Account Number
009010101455298
Address
No 9, M G Road, Block A, Bengaluru,
Karnataka 560001
RTGS/NEFT/IFSC Code
UTIB0000009
Please mention your name and contact number in the remittance column when you transfer your donation.