Emergency Flood Relief for North India - 2023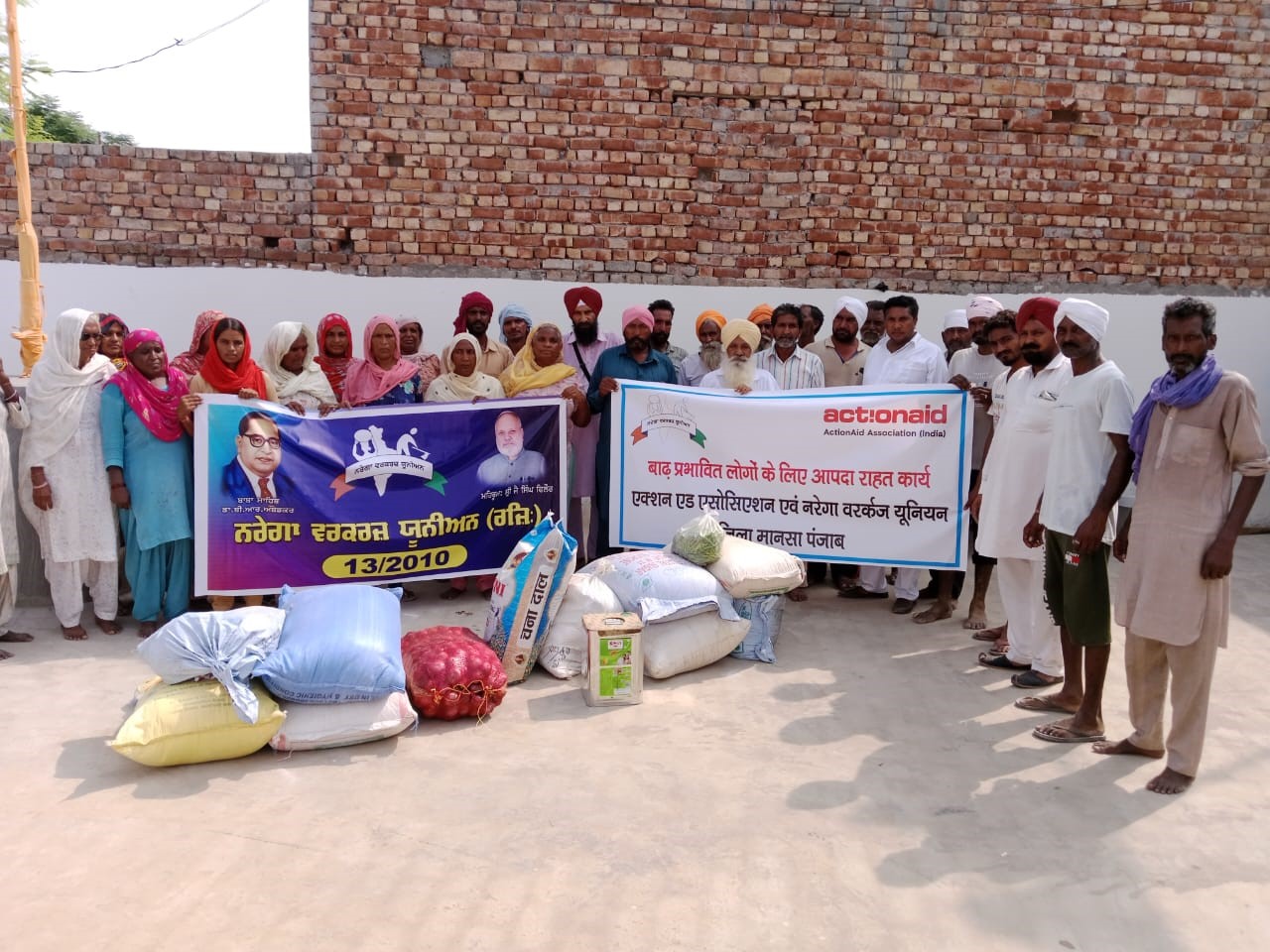 Incessant rains and landslides is affecting many lives in Himachal Pradesh
News reports state that at least 71 people have died in the past three days and 13 are still missing. A total of 57 bodies have been recovered since the night of Sunday 13 August 2023. The state emergency operation centre stated that 214 people have died in rain-related incidents in the state since the onset of monsoon on June 24, while 38 are still missing. Many lives lost and homes destroyed.
People are in desperate need of support. They lack basic household essentials, require help to repair their homes, and are struggling for cooked meals and essential provisions.
ActionAid Association have dedicated teams on the ground, working tirelessly in Mandi, Kangra, Solan, Sirmaur and Kullu to provide immediate relief and support to those affected. But we need your help to make a real difference!
Content source: India today
All Donations to ActionAid Association including online donations are 50% exempted from tax under u/s 80G of IT Act 1961.
For any queries or questions, please call any of the numbers below:
Phone : +91 7428341616
WhatsApp : +91 7428341616
or email us at fundindia@actionaid.org.
Donate through bank transfer
Account Name
ACTIONAID ASSOCIATION
Bank Name
Axis Bank Ltd
Branch Name
Bangalore (KT)
Account Number
009010101455298
Address
No 9, M G Road, Block A, Bengaluru,
Karnataka 560001
RTGS/NEFT/IFSC Code
UTIB0000009
Please mention your name and contact number in the remittance column when you transfer your donation.
Donate: Every rupee counts! Your donation, no matter the size will support relief efforts.
Donate Now and Make a Difference: Click the link below to donate and support the emergency flood relief efforts in Northern India:
Our Mission:
ActionAid Association is committed to providing urgent humanitarian aid to the affected communities in Northern India. Our focus is on supporting vulnerable families, including women, children, the elderly, and persons with disabilities, to rebuild their lives and regain their livelihoods. Engaged with the most marginalised communities in India since 1972, ActionAid Association works in 24 states and two territories with several partners and allied organisations. During our 50 years of service and solidarity with vulnerable communities, we have responded to several emergencies across the country including floods, cyclones, earthquakes and, more recently, Covid -19 and the Assam flood relief, with the aim to reach the unreached.