It was a relatively small party of children and adults that showed up for the Butterfly Walk, a walk in the woods around Doddakallasandra Lake in the morning of 13th July 2019. We waited few minutes for sunshine so we could see more butterflies. Meanwhile, Ulhas Anand, a member of Ecoedu – a group of professionals seeking to spread awareness and sensitization amongst the general public especially children about wildlife and environment, briefed the gathering on the life cycle of butterflies. Ulhas, who was facilitating the walk also shared about the earlier surveys conducted during December 2018 and March 2019, in which 29 species of butterflies had been identified.
Then we were off! The walk started from the bund region where sunlight was seen first. With sharp observation skills Ulhas started pointing out and identifying the different butterflies seen along the way. Apart from naming them, he shared interesting information including the different flowers each specie would get the nectar and their life stages.
The little more than a kilometer walk around the Doddakallasandra Lake was completed in two hours with many a huddle over butterflies on different bushes. Participants especially the children were busy identifying butterflies, photographing them and asking Ulhas about the name of this one and then that one. Mobile cameras in every hand, most of the children took photographs to admire each butterfly, their colour, size and shape. Some of the butterflies sat on bushes for a while and posed, while others were never captured on camera, the speed of their flight enabled them to escape the cameras.
At the end of the walk seven new species of butterflies were identified, as compared to the list of 30 species seen on the last two walks. Altogether 37 species of butterflies have been spotted at Doddakallasandra Lake.
Arya Atreya, 11-year-old from the Sri Kumaran Children's home found the walk very educational, "There were a lot of butterflies. We saw about 25 species. I liked the Crimson Tip butterfly the most. This was the first time I was seeing this butterfly. It was not very shy like the other butterflies, but it was funny when it started posing for pictures. There were birds like ducks, ducklings, moorhens with their chicks and jacanas. The lake needs to be cleaned as it was filled with sludge and was stinking. The paths need to be cleaned of human defecation."
Shreyas RP, a 10-year-old boy from Deeksha High had a nice time watching butterflies, birds and plants, "I liked the butterflies, watching and clicking photos and listening to features of butterflies by Mr. Ulhas. I saw a snake's scale which was long and scary. I observed the Heron bird which did not move, it stayed in the same place. I also watched dragon flies, but was very less. I saw 23 types of butterflies around the lake, but bad smell in the entrance has to be cleaned fast."
Samanvi BK a 7-year old girl from Rashtrotthana Vidya Kendra, Banashankari, was grateful for the opportunity to see these butterflies at such a nice location, "Daily I watch few butterflies near, my home without knowing their names but today I could get names of almost 20 kinds of butterflies. Thanks for wonderful explanation about beautiful butterflies. Overall it was memorable experience."
Mr. Soundararajan R, a retired bank executive and member of the Sowdamini Layout Welfare Association, Konankunte, Bengaluru was surprised athat at the age of 65, he learned many things about butterfly life and variety, "Doddakalasandra lake is a very natural beautiful lake of more than 21 acres with variety of trees and more than 60 variety of birds but now spoiled with drainage inflow. Two hours walk was unforgettable and we really enjoyed.
Ulhas Anand the facilitator of the butterfly walk and Co-founder, EcoEdu said, "The lake can be modified into a beautiful biodiversity spot and needs to be preserved to encourage more urban wildlife. It can become a much-needed outdoor educational spot for the surrounding residents and children."
The butterfly walk was part of a NTT DATA and ActionAid Association initiative to improve the biodiversity in Doddakalsandra Lake. For nearly two years, the collaborative project has implemented tree planting, nurturing the saplings and spreading awareness on water conservation, sustenance of water bodies. Volunteering by residents and youths for rejuvenation of lake starting from cleaning bund area, lake area, planting saplings.
The Bruhat Bengaluru Mahanagara Palike (BBMP) has allotted five crore rupees for the lake rejuvenation and developed a plan. After our intervention, BBMP Lakes officials have visited the lake and interacted with the residents and experts. Through the interactions the suggestions conveyed largely pertain to make the lake a biodiversity hotspot rather than a "soup bowl" surrounded by sterile landscaping.
A biodiversity survey spanning from December 2018 till July 2019 was conducted and a report will be submitted to the BBMP Commissioner and Mayor soon. Butterflies are said to be a part of "charismatic urban wildlife groups". The nature walk to see butterflies has gone a long way in promoting interest in children and citizens in urban biodiversity and will help spread awareness on the need to appreciate different forms of life that exist in and around lakes and to make our cities more sustainable, liveable and rich in biodiversity.
(Grateful thanks are due to Ulhas Anand, Co-founder, ECOEDU for facilitating the butterfly walk and Nitin Bubberjung, student of St. Joseph's College of Law and intern with ActionAid Association for support in documenting the butterfly list.
Table: Butterfly Species Seen at Doddakallasandra Lake, Bengaluru
| | | |
| --- | --- | --- |
| S No | Butterfly Species | New/Old Sighting |
| 1 | Blue Mormon | Old sighting |
| 2 | Blue Tiger | Old sighting |
| 3 | Common Four Ring | New Sighting |
| 4 | Common Banded Awl | Old sighting |
| 5 | Common Baron | Old sighting |
| 6 | Common Castor | Old sighting |
| 7 | Common Cerulean | Old sighting |
| 8 | Common Crow | New Sighting |
| 9 | Common Emigrant | Old sighting |
| 10 | Common Grass Yellow | Old sighting |
| 11 | Common Gull | Old sighting |
| 12 | Common Jay | New Sighting |
| 13 | Common Jezebel | Old sighting |
| 14 | Common Lime | Old sighting |
| 15 | Common Mormon | Old sighting |
| 16 | Common Wanderer | Old sighting |
| 17 | Crimson Rose | Old sighting |
| 18 | Crimson Tip | New Sighting |
| 19 | Dark Cerulean | Old sighting |
| 20 | Dark Grass | New Sighting |
| 21 | Double Branded Black Crow | Old sighting |
| 22 | Forget Me Not | Old sighting |
| 23 | Lemon Pansy | Old sighting |
| 24 | Lime Blue Crimson Row | Old sighting |
| 25 | Mottled Emigrant | New Sighting |
| 26 | Pea Blue | Old sighting |
| 27 | Pioneer Butterfly | Old sighting |
| 28 | Plain Orange Strip | Old sighting |
| 29 | Plain Tiger | Old sighting |
| 30 | Six Lime Blue | Old sighting |
| 31 | Stripe Tiger | Old sighting |
| 32 | Tailed Jay | Old sighting |
| 33 | Tawny Coster | Old sighting |
| 34 | Tiny Grass Blue | Old sighting |
| 35 | White Orange tip | New Sighting |
| 36 | Yellow Pansy | Old Sighting |
| 37 | Zebra Blue | Old sighting |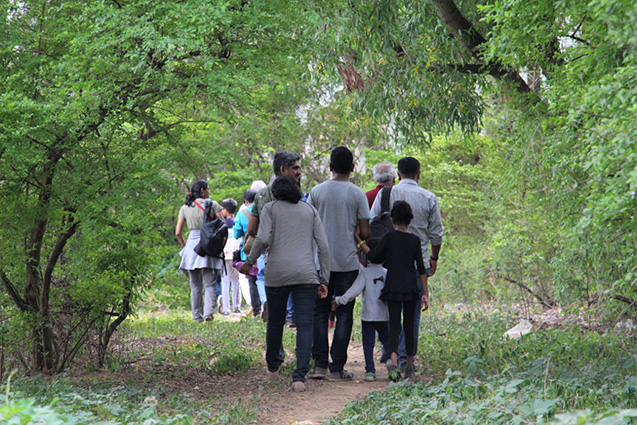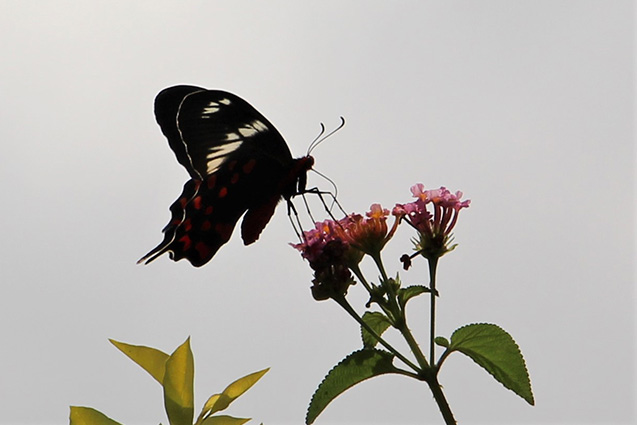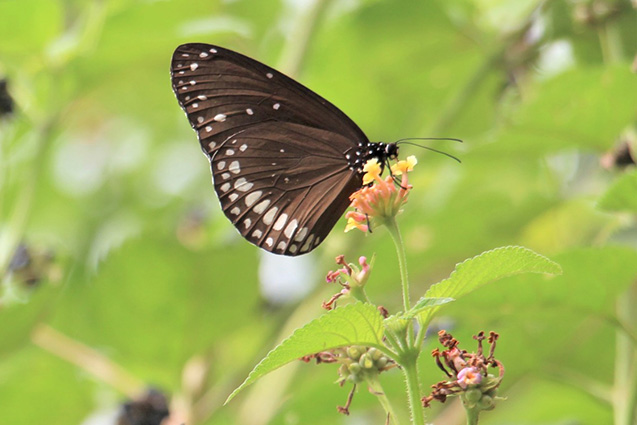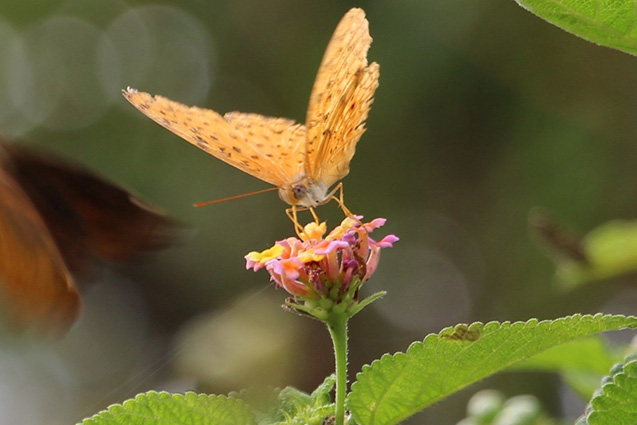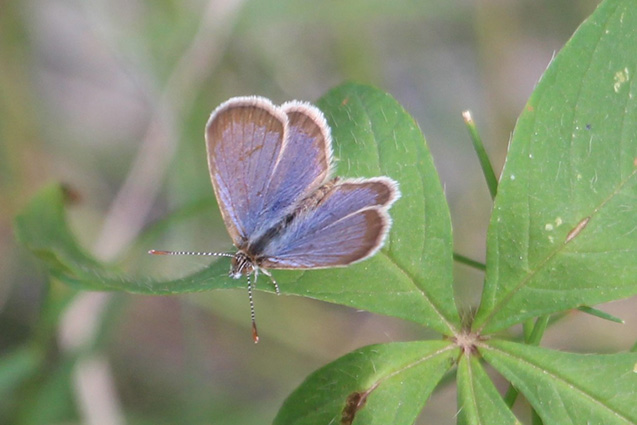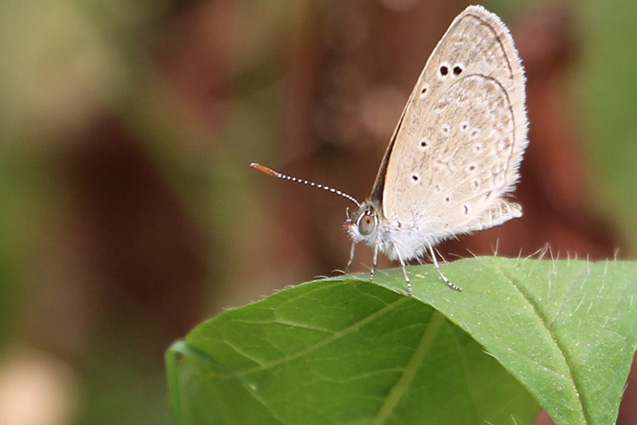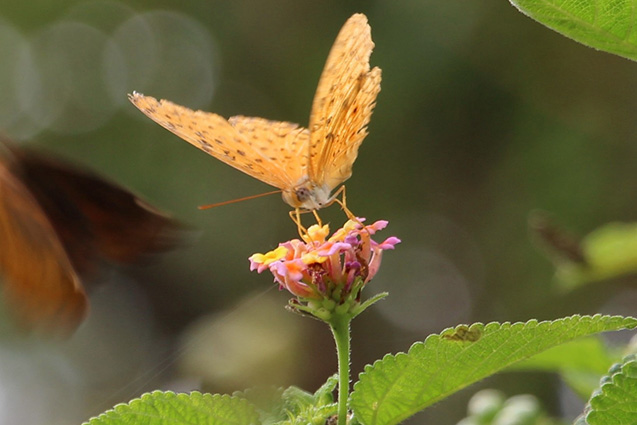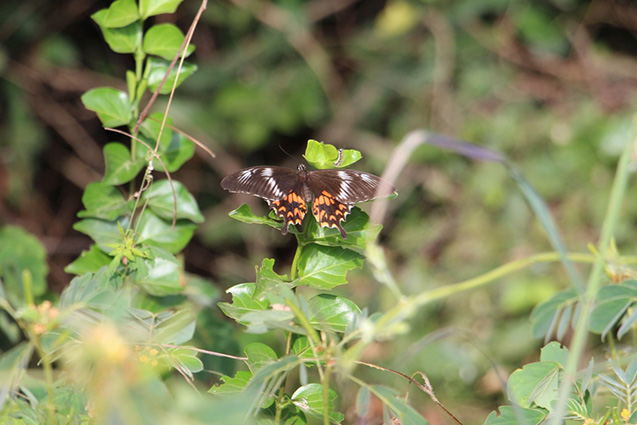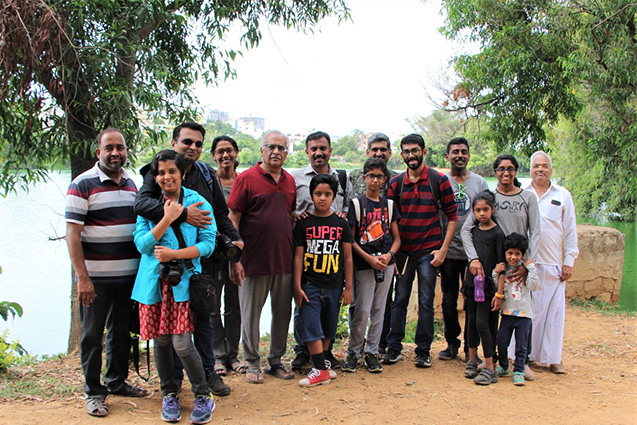 Photos by Raghavendra B. Pachhapur