With a view to creating spaces for Muslim women in India to come together and raise their collective voices against discrimination, patriarchy and unjust practices, in 2007, a movement namely, Bharatiya Muslim Mahila Andolan (BMMA) was born. For Muslim women who were a minority within a minority, this was a much-needed platform. The focus areas for BMMA in its initial years included education, livelihood, security, health and law reforms. Starting as an informal structure, BMMA, very soon, created structures and processes based on universal human rights framework. With democracy, secularism, equality, non-violence, freedom and justice as its guiding principles, BMMA today has more than 1,00,000 women from 15 states of the country as its members.
BMMA's journey with ActionAid Association (AAA) strengthened when, in 2010, AAA partnered with Ashana Trust in Maharashtra. With its focus being to support the efforts of BMMA, Ashana Trust started collectivizing the community for entitlements, providing them legal aid and counselling, building capacities of community leaders and demanding for a codified Muslim family law.
Since its inception, BMMA has been reaching out to Muslim women with wide-ranging support. Since 2010 in Maharashtra 1,620 women have been provided legal aid on a range of issues including domestic violence, harassment, polygamy, triple talaq, sexual abuse and property matters. Besides, 1,550 women have been provided livelihood support comprising trainings in diverse vocational courses, programmes on financial literacy and facilitating linkages with banks and other financial institutions. Furthermore, 5,482 children and their families have been supported through our interventions on education. You would be pleased to learn that through exposure programmes, facilitating scholarships and orientations on the Constitution, human rights, gender and sexual and reproductive health and rights (SRHR), we were able to influence the lives of several children. BMMA volunteers also provide support in terms of monitoring civic amenities and engaging in advocacy on issues concerning the public. Breaking stereotypes, Muslim women are now also being trained to become Qazis as part of BMMA's interventions.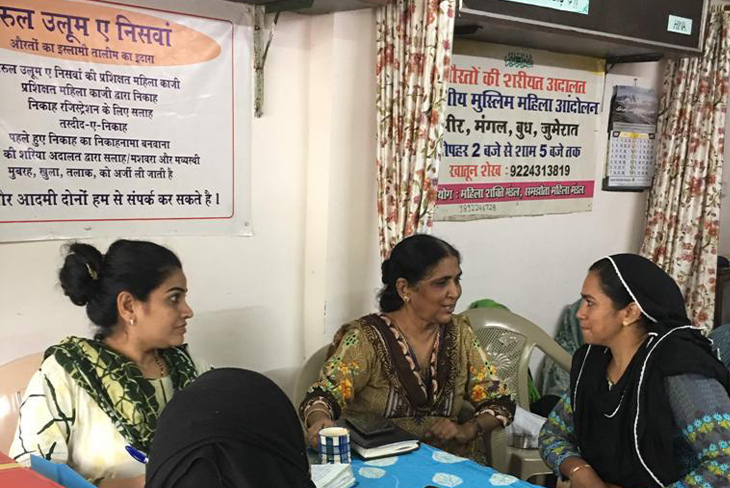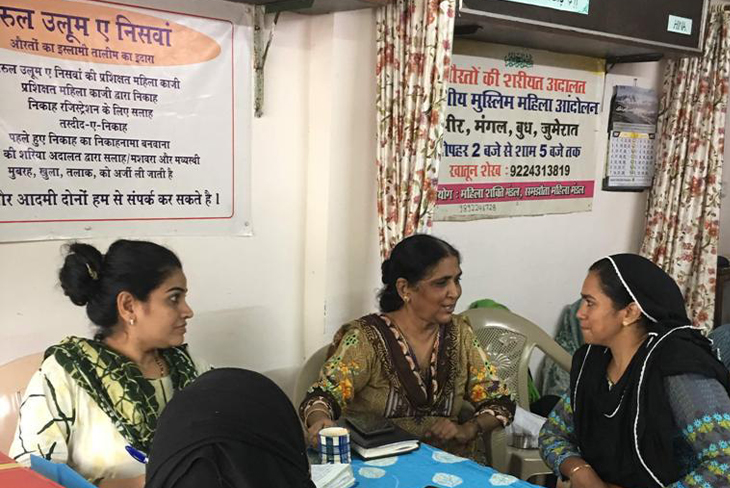 People's formations are drivers of social change and AAA is pleased to support people's efforts which have been working towards the empowerment of the most vulnerable. The groundbreaking initiatives facilitated by BMMA – such as the setting up of Auraton ki Shariat Adalat (Women's Shariat Courts) to provide legal aid to Muslim women, and the formation of Darul Uloom Niswaan (Women Qazi Training Institute) to train women to become Qazis – have gone a long way in ensuring the rights of Muslim women. BMMA also led the movement which secured women's entry into the inner sanctum of Haji Ali mosque in Mumbai. Preparing the draft of a codified Muslim family law and campaigning consistently on it, has been another major effort of BMMA. A recent achievement of the movement came in the form of triple divorce legislation, which now criminalizes one-sided instant divorce.