Toll Free No
+180030701070
Working with the Madhya Pradesh Police on gender sensitization
Published on: Monday, 29th April 2019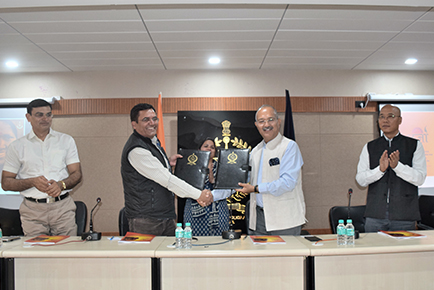 Photo: ActionAid India
On March 15, the Madhya Pradesh (MP) Police and ActionAid Association signed a Memorandum of Understanding (MoU), enabling ActionAid to act as a technical support agency for the state police to develop gender sensitization and capacity-building curriculum, as well as researches and policy reforms focusing on gender in the MP Police. Under this MoU signed at the MP Police Academy in Bhopal, ActionAid will be providing hand-holding support to the state police in its efforts towards establishing gender justice in its overall functioning.
ActionAid has been associated with the state police department for long now and has been supporting them in framing gender sensitization programmes for the various ranks of police officers. This MoU is an outcome of the long years of committed and strong work we have been doing on gender justice and women's rights in the state.
SUBSCRIBE TO OUR NEWSLETTER
* Mandatory fields

My ActionAid page
My ActionAid is an interactive space created exclusively for ActionAid donors to express themselves, to get in touch with us , to be a part of our campaigns and to trace their journey with the ActionAid family!