Toll Free No
+180030701070
Bharath Dasari
Published on: Tuesday, 30th July 2019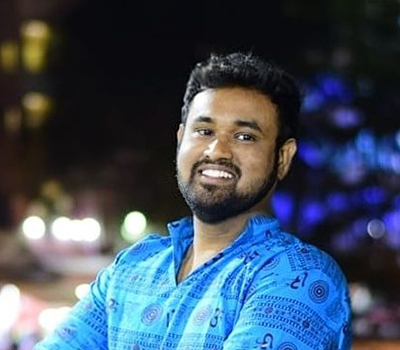 Photo: ActionAid Association India
"There is nothing more beautiful than someone who goes out of their way to make life beautiful for others. ActionAid has been the bridge that connects the helping hands to those in need and shall always be one. I thoroughly enjoyed my journey with ActionAid in bringing the change either small or big, [it] gave me utmost satisfaction. I should give big round of applause for all those guys out there as they are carrying out a brilliant job, making lives beautiful for those [who] used to be gloomy. I wish you all the very best!
Let the echo of your footsteps spark a ray of hope in the heart[s] of the hopeless and appear as help to the helpless."
– Bharath Dasari
ActionAid Association India Supporter
SUBSCRIBE TO OUR NEWSLETTER
* Mandatory fields

My ActionAid page
My ActionAid is an interactive space created exclusively for ActionAid donors to express themselves, to get in touch with us , to be a part of our campaigns and to trace their journey with the ActionAid family!