Toll Free No
+180030701070
Surya Raja
Published on: Tuesday, 30th July 2019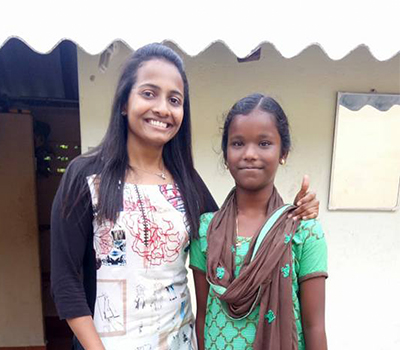 Photo: ActionAid Association India
"I have been providing a child sponsorship support through Action Aid for almost 10 months. Initially, I had gone to the office in Richmond Road [Bengaluru] directly before sponsoring. Mr. Sateesh explained to me the projects which are in the pipeline and I met the whole team. I got satisfied with the interaction after which, I opted for a girl child for education sponsorship. I was assigned with a child in 45 days and I started sponsoring monthly.
Recently I visited the community and met the child also. It was an unforgettable experience and I was overwhelmed with the community's hospitality. It was a great pleasure meeting the child's family. The community has arranged a lot of events only for me. I was so happy as long as I was there and was satisfied by interacting with so many kids along with the sponsored kid. Thanks for the opportunity given by Action aid and keep continuing the good work!!"
– Surya Raja
ActionAid Association India Supporter
SUBSCRIBE TO OUR NEWSLETTER
* Mandatory fields

My ActionAid page
My ActionAid is an interactive space created exclusively for ActionAid donors to express themselves, to get in touch with us , to be a part of our campaigns and to trace their journey with the ActionAid family!