Toll Free No
+180030701070
Alps in action
Update: 9-October-2009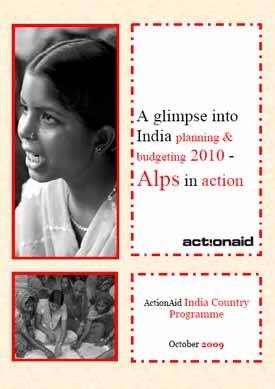 A glimpse into India planning & budgeting 2010
The Annual Planning and Budgeting (P&B) for us is a critical expression of this bottom up organic outlook and practice of listening, reflecting, articulating and acting.
Here, we capture the spirit and movement of this process to establish its uniqueness and grounding. We also assimilate what emerged as plans for partners, regions and the India Country Programme.
SUBSCRIBE TO OUR NEWSLETTER
* Mandatory fields

My ActionAid page
My ActionAid is an interactive space created exclusively for ActionAid donors to express themselves, to get in touch with us , to be a part of our campaigns and to trace their journey with the ActionAid family!