Toll Free No
+180030701070
Blues Beyond Boundaries
Update: 9-August-2015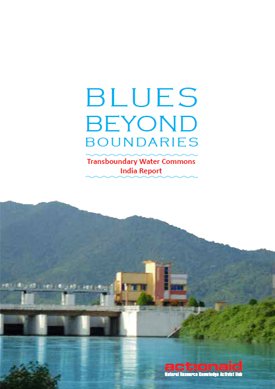 Transboundary Water Commons India Report
"Blues Beyond Boundaries", a study on trans-boundary water commons, recognises that rivers are notrestricted by boundaries; they have their own life and flow to give life to a total ecosystem. This study has attempted to understand river water governance between India and its neighbouring countries by studying various river water sharing treaties/agreements and domestic water governance to arrive at proriparian policies that benefit communities as well as ecosystems of rivers. It is against this background that people must be consulted through – 'Free, Prior Informed Consent' before going ahead with any treaty or understanding between countries that would impact the river water flow and dependent communities. This report would provide policy makers with useful context about people's perspectives on transboundary river water and how to address their needs before taking any decision on river water management. This report contains valuable inputs from riverine communities. The report suggests active community participation and political will for 'trans-boundary water commons sharing' in a positive, inclusive and needful approach. This will help sustain the river, dependent communities and the ecosystem.
SUBSCRIBE TO OUR NEWSLETTER
* Mandatory fields

My ActionAid page
My ActionAid is an interactive space created exclusively for ActionAid donors to express themselves, to get in touch with us , to be a part of our campaigns and to trace their journey with the ActionAid family!