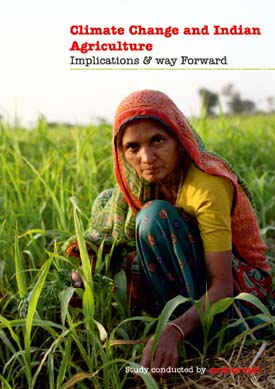 Implications & way forward
The current study is a small beginning for ActionAid India to understand the climate and agriculture from the perspective of small and marginal farmers. The study was conducted in three drought-prone regions of India- Anantapur of Andhra Pradesh, Balangir of Odisha and Bundelkhand regions of Uttar Pradesh.
Field researchers, using participatory methodologies, interviewed 1000 marginal and small farmers, spent time understanding their perspectives and have then compiled the major findings from the field.
This study has attempted a possible adaptation framework for climate change vis-à-vis agriculture. I would urge peasant leaders, academics, civil society organisations and policy makers to deliberate on the issues obtaining out of this study and suggest a way forward for collective action.
ActionAid India is happy to join hands with all like-minded organizations to bring the issue to the centre stage of national debate, policy reform and action.