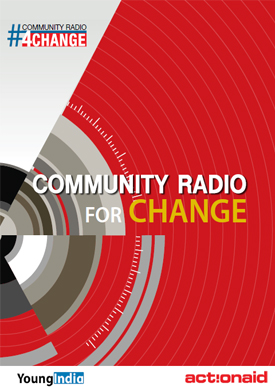 ActionAid's efforts of bring together communities radio stations from different states across the country in the recent National Consultation on Community Radio held at Bhubaneswar was quite useful to discuss the best practices of community radio stations, the challenges they face and the way forward. We thank Young India and Radio Namskar for partnering with us in this effort.
The present publication on the best practices of the community radios in different parts of the country encapsulate the experiences and journey of the community radio stations in amplifying the voice of the marginalized communities, the change result they have achieved partnering with the communities and the larger aspirations of the community for social justice and equality.
Through this publication we would like to share the learnings emerging from the practice of community radio stations. I look forward to carrying these conversations further with you dear readers, and hence I look forward to receiving your comments and feedback on this report.