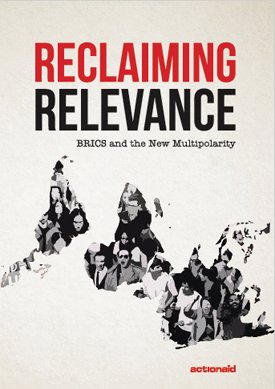 BRICS and the New Multipolarity
This publication comes at a time of profound changes in the international system; as American hegemony continues to decline, geopolitics has witnessed the ascendancy of multiple poles of regional power. This has led to greater multilateralism in the form of global agreements such as the Sustainable Development Goals (SDGs) and Paris Agreement on Climate Change, the negotiation of plurilateral trade deals, as well as the resurgence of several regional forums.
As old alliances are revisited and new alliances formed, BRICS has retained its importance in the multipolar global order. Through the contributing chapters, jointly commissioned by ActionAid India, ActionAid Brasil, and ActionAid South Africa, we look at whether it also remains relevant to the continuation of the idea of the South. We hope that this compendium furthers the discussion on reimagining and reinvigorating the BRICS forum.