Toll Free No
+180030701070
Unpaid Care Work Tool Kit
Update: 10-February-2015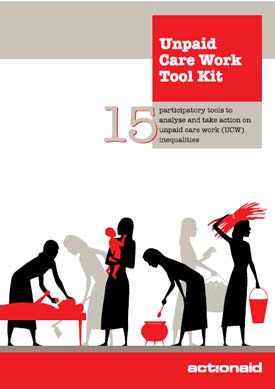 Participatory tools to analyse and take action on unpaid care work (UCW) inequalities
Unpaid care work (UCW) includes those activities that nurture other people (our family, our community) and the environment such as cooking, cleaning, collecting water and firewood, and caring for the ill elderly and children, when these activities are done by family members for no pay. Unpaid care work also includes voluntary community work.
SUBSCRIBE TO OUR NEWSLETTER
* Mandatory fields

My ActionAid page
My ActionAid is an interactive space created exclusively for ActionAid donors to express themselves, to get in touch with us , to be a part of our campaigns and to trace their journey with the ActionAid family!