Toll Free No
+180030701070
Housing plots to 54 Dalit women in Thiruvallur
Published on: Saturday, 19th May 2018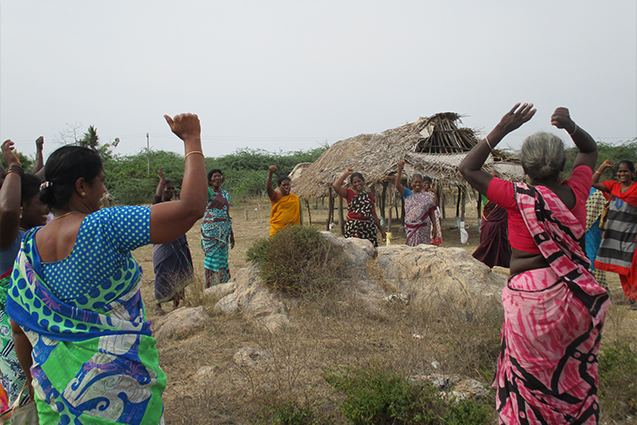 In April, 54 Dalit women from Nemili village in Thiruvallur district, Tamil Nadu received housing plots of 2.5 cents each. Since the year 2000, Dalit women from the village had been petitioning hard for housing pattas. These women are part of the state-level Tamil Nadu Dalit Women's Movement supported by Society for Rural Education and Development (SRED) and our Tamil Nadu Regional Office. Through the years, they continued to determinedly approach the village administrative officer, revenue officers and other concerned officials pursuing their case.
Finally victorious, these women have put up temporary sheds on their respective plots, and with support from the movement, will now be applying for housing-support with the government. "This achievement is the result of the collective struggles of Dalit women," exclaim the triumphant women with victory shining bright in their eyes.
SUBSCRIBE TO OUR NEWSLETTER
* Mandatory fields

My ActionAid page
My ActionAid is an interactive space created exclusively for ActionAid donors to express themselves, to get in touch with us , to be a part of our campaigns and to trace their journey with the ActionAid family!