Toll Free No
+180030701070
Chronic Drought in Bundelkhand
Update: 27-December-2016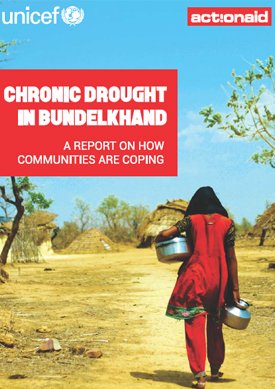 A Report on How Communities Are Coping
Chronic Drought in Bundelkhand: A report on how communities are coping seeks to provide a detailed understanding of the vulnerable condition of the communities in the region and the issues faced by them. It highlights the attempts to resolve the gaps in implementation thereby bringing forth the impact of the project.
The report is a collaborative effort of various allied organizations and friends. We hope it provides a detailed picture of the condition and our work. We request readers to please share thoughts and suggestions to this discourse.
SUBSCRIBE TO OUR NEWSLETTER
* Mandatory fields

My ActionAid page
My ActionAid is an interactive space created exclusively for ActionAid donors to express themselves, to get in touch with us , to be a part of our campaigns and to trace their journey with the ActionAid family!