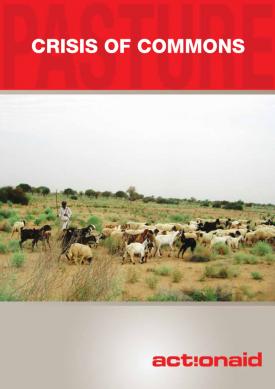 ActionAid is a global movement of people working together to further human rights and defeat poverty for all.
Pastoral system and pastoralism as a way of life and viable economic system find little space in development discourse. The issues relating to pastoral communities and their dependent resources get rare notice of policy makers and planners in national development agenda. The importance and interconnectedness of pastoral system and pasture commons, the resource base, has been missing from public consciousness and policy discourse as a result of which it has been an all time area of negligence from development planning and policy making. Such critical interconnectedness between dependent communities with their resources is largely misplaced while framing the policies of governance.
One of the ultimate objectives of this study is to facilitate an environment engaging the key stakeholders in alliance building and policy advocacy of pastoralists and their community leaders, civil societies, policy makers and state level actors for a legal and policy space for recognition of rights of dependent communities and better use of pasture commons.