Toll Free No
+180030701070
Public Toilets in Delhi
Update: 21-March-2017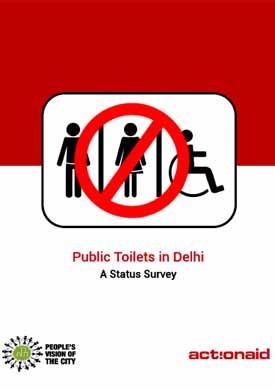 A Status Report
On the occasion of the World Toilet Day on 19th November 2016, ActionAid India started a campaign on public toilets in cities, focusing on the problems faced by women due to the absence or inaccessibility of public toilets. The campaign was based on the understanding that the principle of a sustainable and just city includes access to safe and healthy sanitation as a basic right for all citizens. Providing public toilets thus is a basic component of city services, and its provision an integral part of urban planning and development. The provision of public toilets is part of the Swacch Bharath Abhiyan (SBA) that calls for creating a larger number of public toilets in the cities of India.
SUBSCRIBE TO OUR NEWSLETTER
* Mandatory fields

My ActionAid page
My ActionAid is an interactive space created exclusively for ActionAid donors to express themselves, to get in touch with us , to be a part of our campaigns and to trace their journey with the ActionAid family!